Calloway & Associates has employees in 25 states and 1 territory! And, not surprisingly, Spring is a bit different in each place!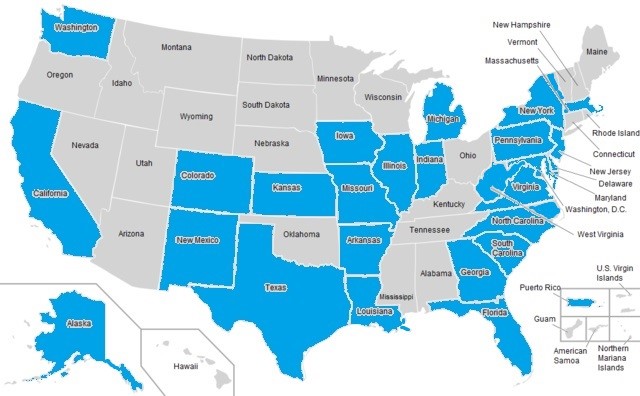 When we think of Spring, we all have different ideas of it, but we all share the feeling of excitement it brings. We all look forward to our favorite activities that we can do again now that the weather is getting warmer, and the greys and browns are turning to greens.
With Covid still lurking like a shadow in the background, we all are even more eager to end our two-year hiatus from enjoying spring activities and head outside, but keep your mask in your back pocket, just in case!
To make sure your time is enjoyable and stress-free make sure you double check your event/activity's masking requirements, take plenty of water (especially for those dry heat areas!), snacks in case you decide to take a detour (always happens on a beautiful warm day), let someone know where you are and when you will be back (especially for you outdoor enthusiasts), have a fully charged cell phone and plenty of room on it to take pics!
Then have fun! Relax! Set aside the worries and let Spring renew you! Even if for a moment, that moment is beneficial for your overall wellbeing.
And take pics! Lots of pics of whatever it is that Spring is to you because I have a challenge for all of us:
Share your pics on our Facebook and Twitter #SpringIsComing. Let's see how many pics from each state we can post by the First Day of Summer, June 21, 2022. Take time to relax from work and worries, renew and let's enjoy Spring together, not in our separate states, but in Calloway so we can all see our Springs as one!
Calloway & Associates, Inc.